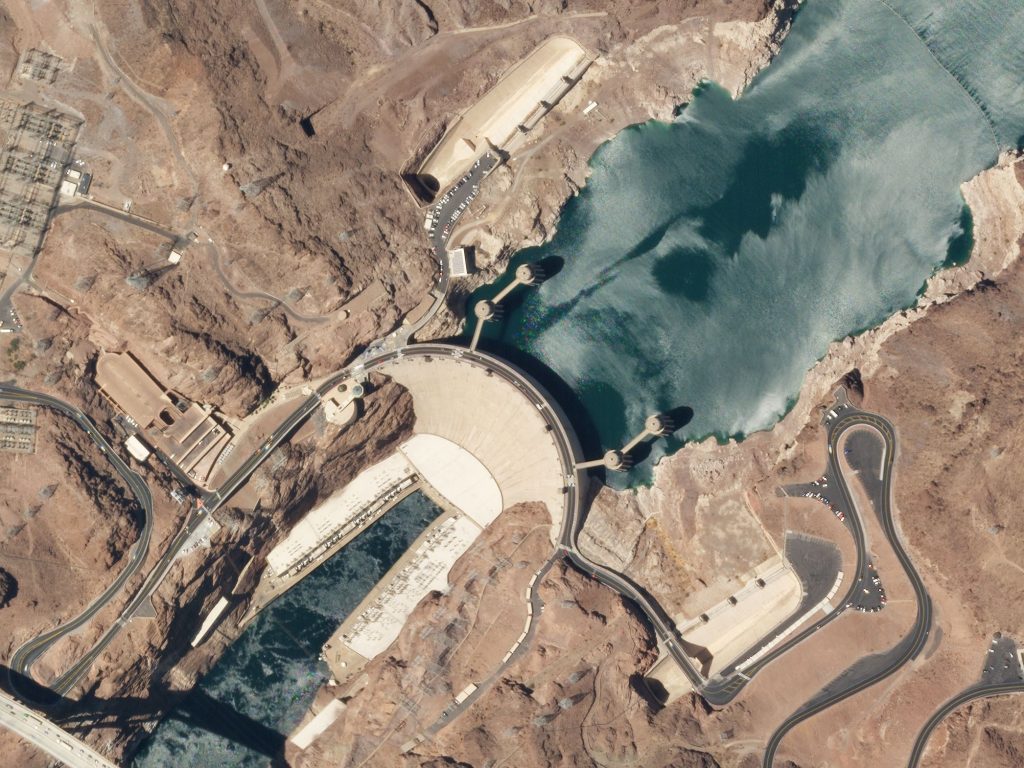 Good asset-level data tied to ownership information is fundamental for unlocking the potential of spatial finance. Our GeoAsset project is a public goods endeavour focused on making accurate, comparable, and comprehensive asset-level data tied to ownership publicly available across all major sectors and geographies. The work of GeoAsset is a core part of SFI's mission to mainstream geospatial data and analysis into finance. Foundational asset-level datasets, secured from a variety of sensors and platforms and machine learning techniques, are essential to achieving this goal.
Why GeoAsset?
Publicly available, consistent, and comparable asset-level datasets are urgently needed for actors across the financial system. 
To manage risks and opportunities facing assets and portfolios, as well as positive and negative externalities, we need to know where assets are located, and who owns them, as well as other sector-specific information on how they operate, and their impacts on local and global environments.
As the example set by the Human Genome Project in the 1990s and early 2000 shows, the timely reconciliation of public and private efforts to produce universally trusted, transparent and verifiable datasets is instrumental for reducing duplication, ensuring consistency and dramatically accelerating progress, while also providing the basis for countless potential innovations with both private and social benefits across multiple fields.
GeoAsset aims to meet this challenge, aided by significant advances in technology and data that provide all the necessary tools for producing a global, queryable database covering all the major sectors. Our open asset-level databases are available here.
What is asset-level data?
Asset-level data is information about physical and non-physical assets (e.g., geolocation, asset type, capacity, productivity, age) tied to company ownership information. This information is crucial to link geospatial and observed datasets with actors on the ground and their owners, investors, or stakeholders.
Asset-level data can be aggregated at the company, portfolio, regional, or global level, addressing needs from asset managers through to policy makers and NGOs.
Asset-level data enables objective, "bottom-up" approaches to measuring environmental risks and impacts, regardless of whether companies do or do not disclose relevant information.
Who uses asset-level data?
Asset-level data and insights can be used by different financial and non-financial actors for different purposes and in different ways:
Asset managers evaluating the ESG performance of companies and their exposure to a range of risks;
Asset owners evaluating the ESG performance of funds run by asset managers;
Savers deciding where to invest their capital and retirement savings;
Regulators monitoring the financial system and the accumulation of systemic risk;
Policymakers ensuring capital is flowing at sufficient scale and pace to deliver policy goals, and support the transition to a sustainable global economy;
Civil society organisations holding policymakers, companies, and others to account for their actions."
Case Study: Open asset-level data for cement and steel sectors
In 2021 the GeoAsset project launched two open global asset-level datasets for the cement and iron & steel sectors, providing information about individual facility geolocation, ownership, capacity, production process and age.
The GeoAsset project team used a combination of manual and machine learning techniques to analyse satellite, geo-spatial and web-based datasets to extract asset-level information in a way that is transparent, repeatable and allows for open publication of the derived insights.
Cement and iron and steel production are two of the most emission-intensive industries in the world, with significant environmental impacts beyond carbon.
A global transition strategy to environmental sustainability, including net-zero by mid-century, requires a complete understanding of these sectors.
Paper: Spatial finance: practical and theoretical contributions to financial analysis