In its first year, the CGFI is kick-starting five flagship projects developed in consultation with our partners. 
These are collaborative projects where CGFI and partners work together to co-create open outputs tailored to a well-defined user need in an area that could lead to significant change in financial practice. Each flagship will work closely with one or more financial institutions as sponsors to develop tailored solutions.
From across the flagship projects, the CGFI will draw out products, learning, and good practice that will be shared in the form of standards, guidance, data, and analytical products that will be openly available to all.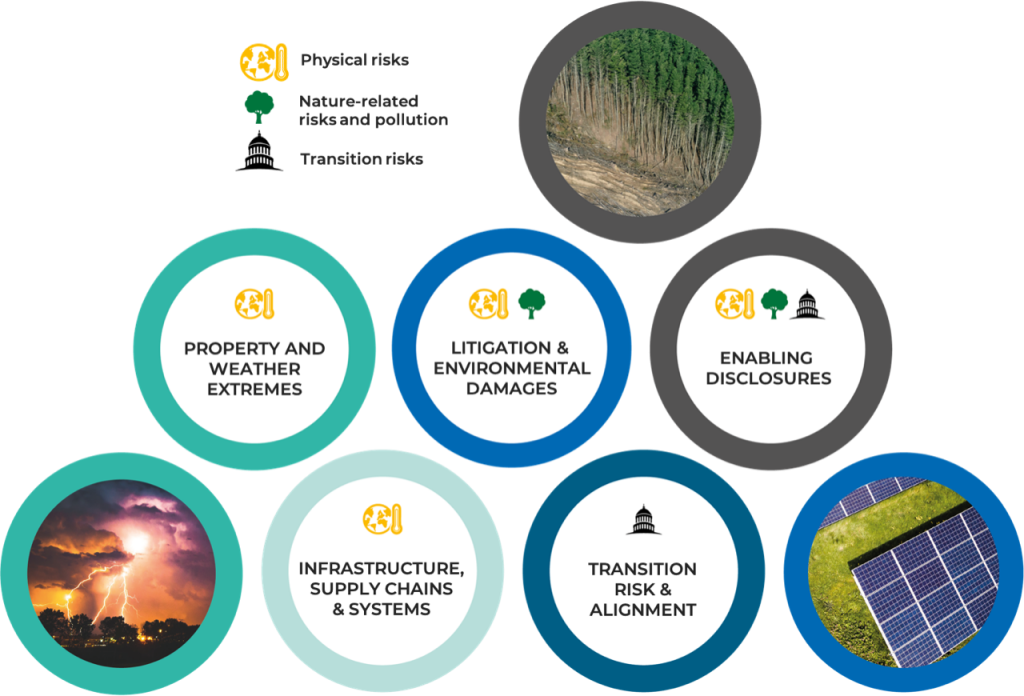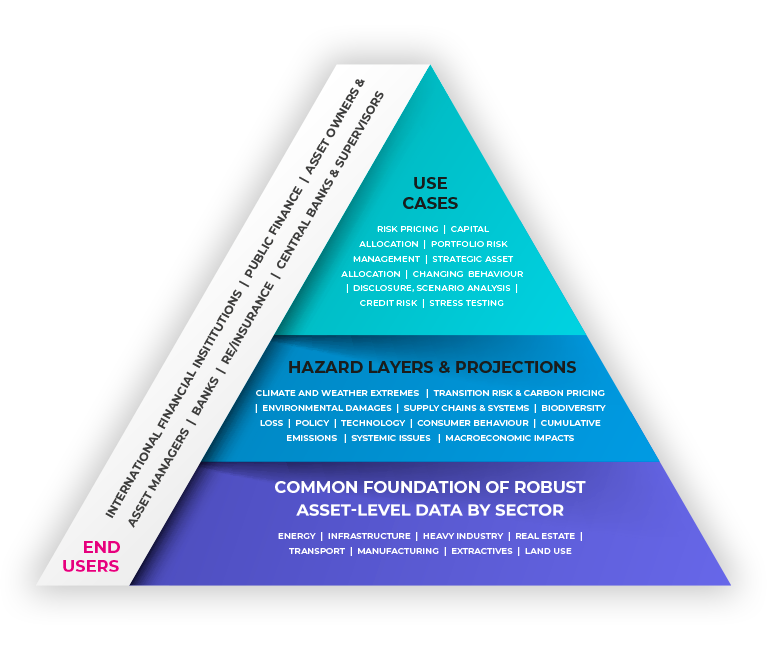 Each flagship will share a common foundation in being based upon robust asset-level data that can be aggregated up to inform asset-specific, portfolio- level, or macro-financial stability considerations.
Together they form a set of building blocks that cover the key risks, use cases, asset classes, and users, covering trillions of assets.
We would love to get your input. Help us make a difference.